April 20...a date that stirs up so many different feelings in me. My first m/c was on April 20. Two years ago today I found out that IVF was our only hope to have a family. My first blog post was on April 20. Today April 20, 2007 my babies are 4 months old. I can finally smile on April 20 as I wipe my tears for my angels.

I think it's appropriate that I end this blog on April 20. The reason I started it was to share my TTC journey. I wanted a place where I could express how I felt. I also wanted to show my children this "journal". I'm not sure about that but will be printing it as a keepsake for me.
As I end this blog I close a chapter in my life. Although it was a very painful chapter I am a better person for it. IF has forever changed who I am and my outlook in life. I've learned not to take things for granted and most of all I have faith. There were many times when I doubted that I would be holding two babies but giving up was harder then going on.

When I started this blog I never imagined that at times it would be my only support system. Strangers have become my friends. You reached out to me and helped me at my most painful times. I cannot thank you enough for your words of encouragement and never ending support.

I know that I have not posted or visited blogs in awhile but please know that my thoughts and prayers have been with you. You are all wonderful and I wish you all the very best.

Many blessings and much happiness to all of you. Don't lose hope and always hold onto your dreams. Dreams are our inspiration.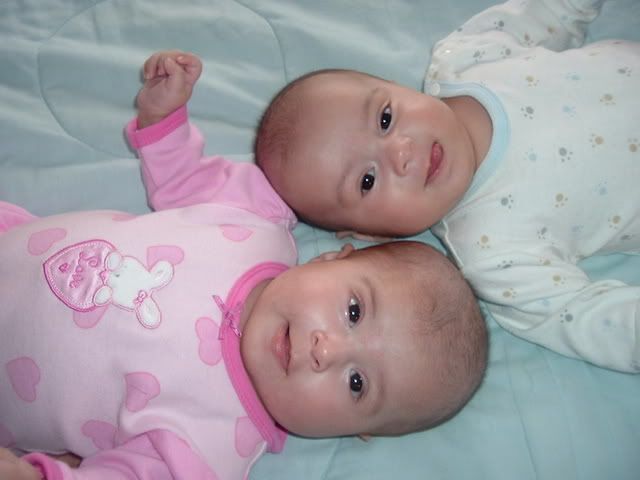 Hugs from Hannah and Matthew